About Our Needles & Hooks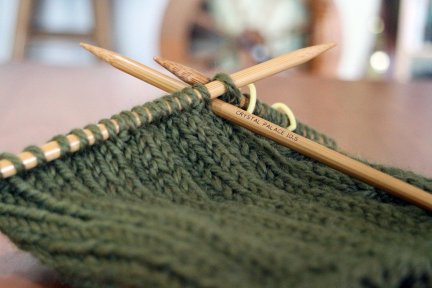 Crystal Palace Bamboo has long been the gold standard for quality bamboo needles and hooks. Our products are meticulously crafted in a century-old factory using the highest quality Japanese bamboo. The superior tensile strength of this bamboo, which comes from densely packed fibers in the bamboo stalks, makes these tools strong and resilient. The needles and hooks are specially cured for durability and polished to a silky smooth finish. The tips are tapered to a fine point for easy stitching.
Knitting and crocheting are tactile experiences. They are about more than just completing projects. There is a reason we take time to make a project rather than buy it ready-made from the store. We enjoy that time we spend making. Much of this enjoyment comes from working with our hands and from the connection of the material to the fiber artist within. It is not only the yarn that makes it pleasurable but the tools as well.
We believe that our bamboo products are an essential part of this creative experience. Try a pair for yourself.
About Ann Norling
Ann Norling Designs offers a large selection of basic, multi-gauge, multi-size and multi-style patterns for beginners and advanced knitters alike. You can think of these patterns as a blank canvas upon which you can hone your own creativity. From socks, hats, mittens and scarves to blankets, ponchos and sweaters, Ann Norling has got you covered. (Yes, pun indended.) There is elegance in the simplicity of these patterns, and because they are so versatile, they can continue to be a source of inspiration for years to come. Do you have a yarn you love but do not know what to make with it? Ann Norling patterns are perfect for that! Because many of the patterns offer instructions in multiple gauges, you are bound to find a pattern for your special yarn.